4th Pan-Hellenic Congress on Emergency Medicine – 19-21 October 2018, Athens
Due to their nature, workshops and pre-courses will be provided in only one language (English or Greek)
Advanced Airway Workshop (2 sessions)
1 – Friday 19 October 2018, 09:00 am, Panorama  Hall
2 – Friday 19 October 2018, 14:30 pm, Panorama  Hall
Duration: 4.5 hours
Language: English
Number of participants: 24 x 2
Course directors: Rich Levitan, Jose Torres
A World-class workshop from a World-class faculty
Direct / video-laryncoscopy
Use of fiber-optic bronchoscopes
Surgical airway
Difficult airway scenarios
By Emergency Physicians for Emergency Physicians
Basic Airway Course
Thursday 18 October 2018, 09:00 am, Attica Hall
Duration: 4.5 hours
Language: Greek
Number of participants: 24
Course director: O. Fraidakis
For doctors, nurses and paramedics. Faculty consists of anesthetists with extensive experience of airway management in the emergency setting.
Includes brief lectures and hands-on practice on mannequins. Topics covered:
Simple airway adjuncts
Bag-valve-mask ventilation
Use of supraglottic devices
Endotracheal intubation  / RSI
Introduction to video-laryncoscopy
Emergency Pre-hospital Skills Course (2 sessions)
1 – Thursday 18 October, 14:30, Attica Hall
2 – Thursday 18 October, 17:00, Attica Hall
Duration: 2 hours
Language: Greek
Number of participants: 20 x 2
Course director: A. Zygoura
Assessment algorithms and life-threatening treatment techniques used in pre-hospital settings are essential for any emergency medical practitioner. In this course, the participants will have the opportunity to acquire the necessary knowledge and skills regarding pre-hospital emergency care and transportation of the acutely ill.
Emergency Ultrasound Course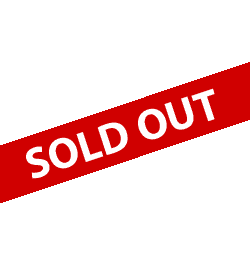 Thursday 18 Οctober 2018, 09:00 am, Panorama Hall
Duration: 8 hours
Language: Greek
Number of participants: 18
Course director: Ν. Sbyrakis
This is the 4th Emergency Ultrasound Course organized in Greece by HeSEM. The course is intended for doctors of all emergency care related specialties. Our faculty of ED consultants, trained in Emergency Ultrasonography, has extensive experience in using ultrasound in the Emergency Department.
 Course Objectives:
Importance of Emergency Ultrasonography incorporation in ED every day practice.
Knowledge acquisition on fundamentals and basic emergency ultrasound applications according to the European Emergency Medicine Core Curriculum
Image acquisition and interpretation of the following applications: e-FAST, AAA, vascular access, echo in life support.
Course includes:
Hands-on sessions, using modern ultrasound equipment
Small groups of participants, in order to allow each participant ample time for practice
Practice on live models and mannequins
Didactic lectures
In order to be best prepared, the participants will receive the study material before attending the course.